Activities and Fun
Enjoy a walk, bike ride, or stroll with your horses through a beautifully canopied landscape on a crushed limestone trail bed. The Osawatomie Reach portion of the Flint Hills Trail is an easy stretch for beginners, a quick outing, or for families with small children. Non-motorized traffic only, though e-bikes are welcome!
Osawatomie is proud to present its first mural project at the corner of 5th and Main Streets! This enormous 40x40 masterpiece was crafted by Wichita's Brickmob Art Collective in July of 2022 and is the perfect backdrop for the Mile Zero bike rack photo op! Simply STAND. SNAP. SHARE! Don't forget the hashtag -- #IAmAtMileZero
This 18-hole municipal golf course is located alongside our City Lake and is a hidden treasure in the region. Once you play the greens at Osawatomie, you'll find yourself coming back time and again!
Historical Landmarks and Museums
Osawatomie is home to a wealth of local, regional, and nationwide historical landmarks. Most can be accessed through a driving or walking tour of the community! Click each photo to learn more about the landmark, including where to find it.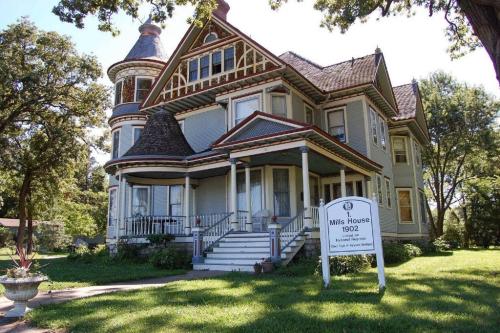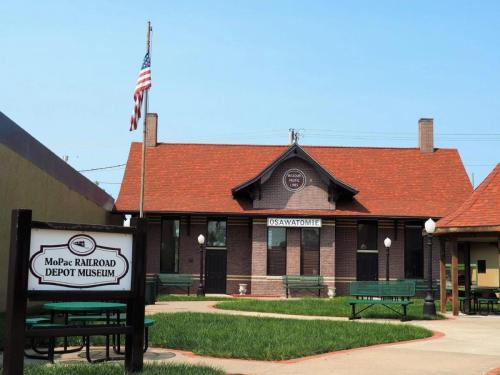 John Brown Memorial Park and Museum State Historic Site
First Land Office (No Public Access)
Asylum Bridge (No Public Access)