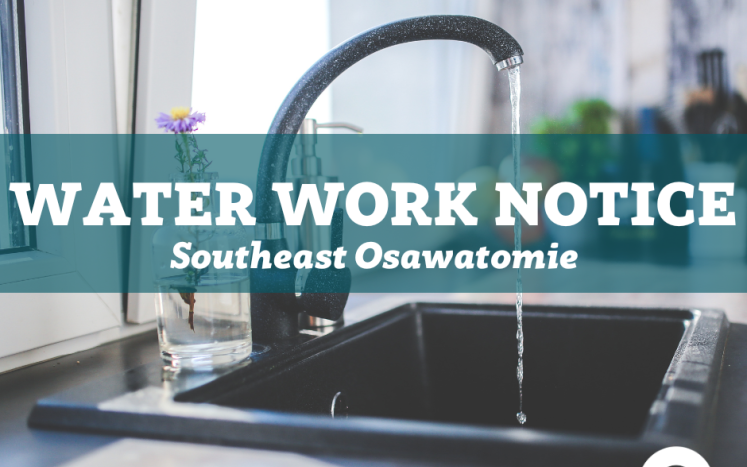 Beginning Tuesday, June 7th, 2023, at 7:30am, the City of Osawatomie Water Distribution team will be working at 4th St...


About the Newsletter
The City of Osawatomie releases a brief, weekly municipal newsletter every Friday afternoon that covers a variety of topics important to the community including City Council actions, upcoming events, feedback requests, Chamber of Commerce updates, and more. Signing up for the newsletter ensures that the latest news about your hometown shows up in your inbox every week, straight from the source.
2023 Weekly Update Newsletters
Get caught up on all the news from 2022 before the newsletters head to the archive!
Previous Years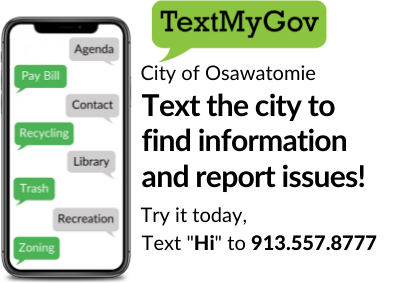 Text My Gov uses a mobile phone's regular messaging service as a way to relay information to the city - No more downloads!